Playing The Voice
Explore the meditative and therapeutic use of your voice.
Voice has been traditionally used for centuries as a tool for exploring reality and the mind, in spiritual ceremonies, private practices and in artistic contexts. In fact, we are all accustomed to human voice mainly for its communicational role and we often don't consider its potential effect, beyond any meaning, on our consciousness and existence. Through the means of repetition (mantras) and special vocal techniques, such as overtone singing and Tibetan chants, trancelike, meditative and deep listening states can be achieved purely with a mindful use of the Voice.
During the workshop, collective activities are going to immerse the participants in a deep exploration of the potential, towards liberation, of the most accessible, portable and primal instrument we have been gifted with: our Voice.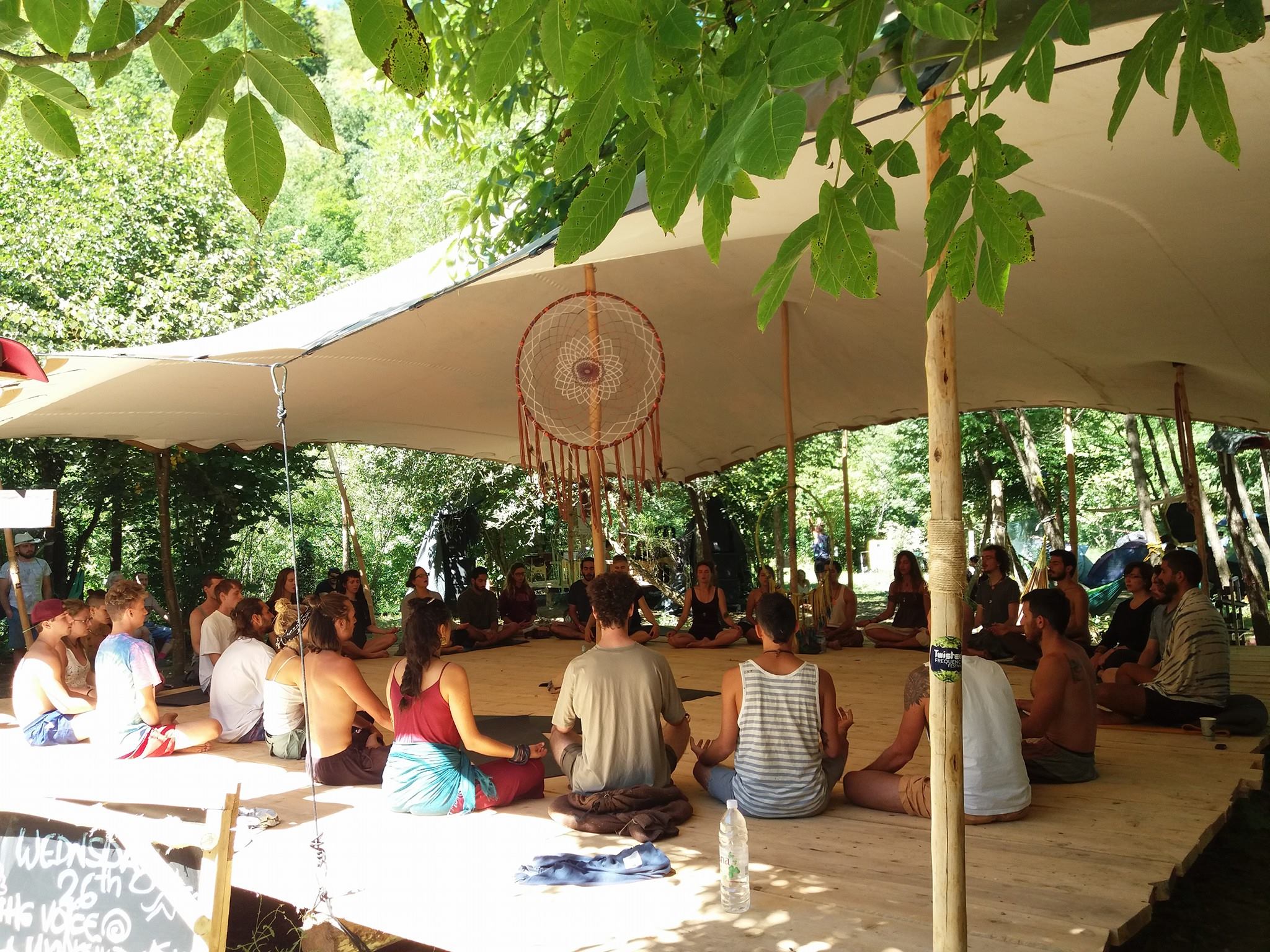 Goal
Providing for the participants a safe and relaxed environment where the voice can be liberated and explored through insights about alternative singing and breathing techniques, mantras and creative uses of the voices through a series of practical activities and theoretical discussions.
Benefits
Mindfulness
body/soul balance
improvement of vocal performance(speaking/singing)
learning how to sing/speak from the Heart
chakracleaning
relaxation
clarity of mind/vision
connection with the higher Self
experiencing collective and individual unity in harmony
Format A series of group activities, including body, mind and vocal Works, will gently immerse the participants in a deep exploration of the potential of the voice and its effects. Theoretical insights will aid in the consolidation of the participants' own vocal exploration. Ideas and observations will be addressed further in between activities.
dag: Zaterdag 9 november
tijd: 13:00-16:00
prijs: 45